HOW TO BOOK A PRESENTATION:
Contact Person: MARTIN ESPINO
MOBILE/TEXT: (562) 713.2774
DIRECT CONTACT: to fight "spam", please use the CONTACT FORM below. Your message will arrive to Martin immediately, when he replies, you'll see his email address.
MAILING ADDRESS: Upon request, I will provide it you via Email.
1) Look at his website CALENDAR. Is date you want available? If not, pick optional dates and send them to him.
Also look to see where the presentation is, Martin may be near or very far from you!!!
2) Please provide as much DETAIL as possible, most important are dates and times. State what presentation you want or are interested in. No need to ask if Martin is "interested", that's why he plays music.
3) Typically, you will be contacted within 1-2 days, please understand that there are occasions when Martin is swamped with presentations, or in an area where there is limited phone or internet access. Thank you for your understanding.
4) If you FILL OUT the form above, Martin will receive it as an email.
IF YOU NEED A RESUME, PLEASE REQUEST IT, WE DO NOT POST IT - Thank you, Lexi, page manager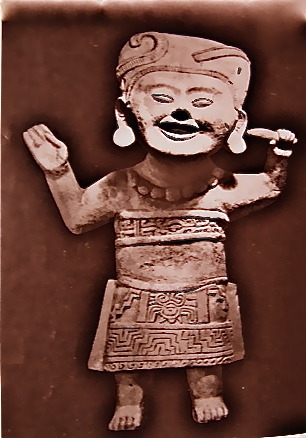 CLICK on "CONTACT" to RESERVE A BOOKING
MORE INFORMATION TO ABOUT MARTIN:
Martin is "World Class Performing Artist" performing for ALL ages
ONLINE & IN PERSON: concerts, lessons, interactive concerts and well-being/meditation offerings.
Although you will see that he presents many, many educational presentations, don't get tunnel vision, he is a PERFORMER & EDUCATOR, for "ALL" Ages!!!


You're going to learn a lot from Master Performer and Educator, Martin Espino! This is not an easy title and reputation to have or live up to! It comes from the knowledge he's acquired from actual experience, the praise of his audience, his numerous students, those who hired him (many of his clients have hired him "yearly" for over 10-30 years!...and of course his 53 years of experience in performing, teaching and people skills kind of helps! It really helps that many people "Know him and know how he is and what it's like to work with him".

....Martin is the "real thing"....before you leave, please read the last entry below about "Living Indigenous", These are key things to know about Maestro Martin's work and aspirations.
Thanks, Lexi, page manager

Martin Espino is a very adventurous performer, years of real experience on stage, studio and classroom. He is a traditional/ceremonial musician but he is also a modern musician/composer. Although he can compose in a wide variety of styles, he especially loves to go beyond the boundaries of his indigenous traditional roots and venturing into experimental music and soundwork (sound for beneficial ends). He is comfortable with meditative sounds, hip hop grooves, world music influences, noise and nature!
On the traditional side, he is part of ceremonies, soundwalks, sound baths, sound healing music and "living indigenous". His music for the younger crowd is always upbeat and happy. Adult audiences obviously can handle more challenging music and so Martin does that easily. Martin Espino is a highly versatile performer and educator. Again, for ALL ages.

He constantly presents workshops, instrument building sessions and residencies. Martin "pioneered" what he calls "Interactive Performance" back in the early 1980's when very, very few artists used that word, much less interacted with an audience! It's actually, a "technique", that allows him to teach and perform with a "live and full sound" when he presents as a solo artist. This turned into a wonderful thing, because he can perform and hand out his instruments safely and quickly. He can work with any situation, from small to extremely large groups of people. Martin is well known for the magic he weaves with this technique! Because Martin makes this so easy, it's opened up his ability to reach a larger audience of people of all walks of life, nationalities and ages; people "love to play music" and Martin's strong and motivational direction makes things that much easier!!!

Martin is on a path now that he's been wanting to study for many years, the new science called Nuero Science, the effect of sound on people. More to come, more innovation because that's what he does naturally, he doesn't try to be different, he just grows as the years go by!!! His upcoming CDs will reflect his work in what is now known as "Sound Work" and/or "Intentional Music"

RE: INSTRUMENT MAKING
Please check out Martin's "instrument Making" page on this website, it should answer all your questions.
Also visit: facebook.com/martinespinomusic and "click" on the ALBUMs that says 2013-2016 Residencies and Sept-Dec 2016: Performances, Residencies & Workshops to see all the instruments that have been built at schools, libraries and more!!!

Although he is a performer, the demand for his instrument making sessions has grown vastly!!!

We see you :-) We know you're looking at Martin's site for info on how to build musical instruments, sorry there are no instructions here to build instruments, you'll have to hire Martin to come out and teach you how to build them.
Contact us to book him.
ABOUTCLICK on "CONTACT" to RESERVE A BOOKING
OVERVIEW of Martin Espino's work:

1) INTERACTIVE PERFORMANCES 
Description: ALL ages. Appropriate historical/cultural info is given, depending on ages. Audiences are gently motivated to sing "easy-to-sing-songs" and play "actual native percussion". Highly visual and exotic sounding! Martin dresses in appropriate native attire! Martin can consult with you on how to correctly configure an assembly program. Everything you want to know: Martin has been there and done that.

2) PERFORMANCE 
Solo, Duo, Trio or in the case of the group "MEXIKA, Music and Dance of Ancient Mexico", Aztec dancers can be brought in!
 
3) INSTRUMENT MAKING WORKSHOPS
ATTENTION SPAN:
NOBODY gets bored or uncontrollable at the workshops, Martin controls them!!!
DURATION: 
Workshops should really last 3 hours but they can be modified or spread out to fit your needs. But depending on what instrument you choose, times can also change, i.e. the RAINSTICK is a 3-4 hour workshop.
The most requested workshops are: FLUTES, PANPIPES, FRAME DRUMS & RATTLES
EXPERIENCE:
Over 70,000 instruments made with kids and adults since 1990.
Always safe and for ALL AGES.
4) ARTIST RESIDENCIES
2 days to Several Weeks. More time, means we cover more. Normally a residency is once a week for 4 to 10 weeks, again, depending on what you need.


PERSONAL NOTE from Martin, if you plan to "Create lessons" around his presentation.

I require that if your organization/school is planning to do "Lesson Plans" on my program or "Biographical Information" please follow my guidelines to your happiness below:

#1) Please inform me of your intention to create information/lesson plans about me and send a copy of the text, so that I can "proofread" it.
I will review AND add corrections, If you plan to use my lessons, they are copywritten material, for which my name MUST BE listed to give proper legal credit.
#2) If you have lesson plans you want me to follow: please submit them to me via E-mail for review, no later than a month before the gig, or anytime before you print programs or make press releases. I need to time on my schedule, to proofread and study it so I can focus ONLY on the subjects in your planned lessons.

#3) You can request my lesson plans (all based in Arts Standards and Fact Based Scholarly Research). 

#4) Any other use of my lessons, including my additions/corrections can only be used and approved with my permission. 

#5) I can cover alot of subjects, materials and info which are always age appropriate and I want to be as precise for YOU as possible. So, if you're not going to do lesson plans but have ideas of what you'd like me to teach or comment on or not comment on, LET ME KNOW....I want to see you satisfied dear friends!!!

#7) If you need a photo, visit the "Menu" above and click on: PHOTOS: High Resolution Downloads

Thank you, Martin Espino